Post Date: September 30 2012
Fun for the whole family in Pennsylvania
If you are searching for some fun places to go that will amuse both you and your children, you have come to the right place. Theme parks, zoos and hands-on museums – what more could you ask for in a day trip with the family? Keep the kids entertained and have a great time at these three carefully selected locations that your kids are sure to love!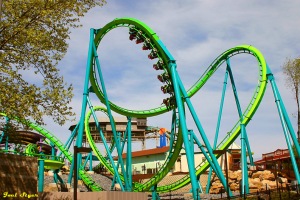 Experience the thrill of Dorney Park
Featuring thrilling rides, fun-filled entertainment and delicious food, Dorney Park in Allentown, Pennsylvania is an attraction that is sure to offer an unforgettable experience for you and your family. Experience thrill and excitement in the parks most notable roller coasters and thrill rides – Meteor, Stinger, Hydra, and Talon.

For the little ones, the carousel and ferris wheel are always big hits. Along with the amusement park, Dorney Park also has a water park, Wildwater Kingdom, which is a perfect place to cool off on a hot summer day. Don't miss the live entertainment, and make sure to stop in at one of the 40 eateries to fuel up after a long day of fun.


Calling all animal lovers
A family trip to Pennsylvania is just not complete without a trip to the Philadelphia Zoo. With more than 1,500 animals from all around the world, the Philadelphia Zoo is one of the most notable zoos in the United States. Along with viewing the exotic animals, your children are given the chance to partake in interactive activities including pony rides, a safari and a carousel.

With a variety of habitats including African Plains, Bird Valley, Monkey Junction and Tortoise Trail, this zoo is sure to please all visitors, from children to adults. Along with the beautiful sites, enjoy some free outdoor concerts, festivals, wine tasting, and various entertaining events. With hundreds of attractions and things to do in Niagara Falls year-round, you will never experience a dull moment.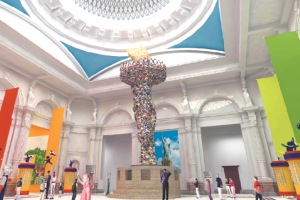 Kids can learn & have fun

Fortunately for all you parents, there is a kid-friendly museum where you don't have to say those ever-so-repeated words: "don't touch!" The Please Touch Museum in Philadelphia, Pennsylvania is just what the name suggests – a hands-on museum with the needs and wants of children under the age of 8 in mind.

Your children will learn basic life skills like cooperation, building relationships, compromise and negotiation, all while having a great time. Watch as your kids develop creativity and imagination through the interactive exhibits and activities involving theater, art, music, story time, and much more.


For more ideas of things to do with kids in Pennsylvania, check out our comprehensive lists of the top 25 attractions in Pennsylvania and the best attractions in Philadelphia.


Leave a Comment